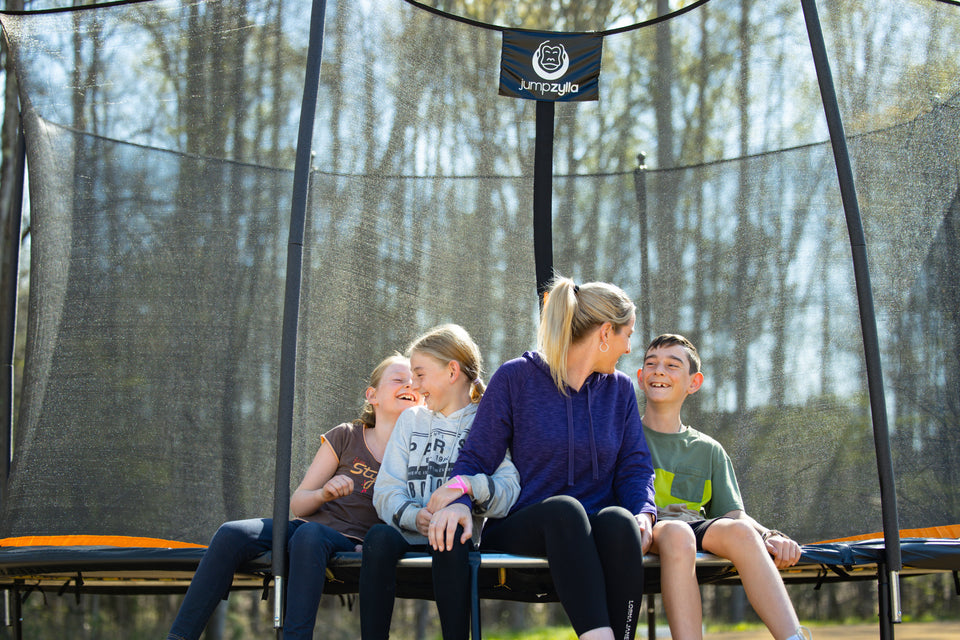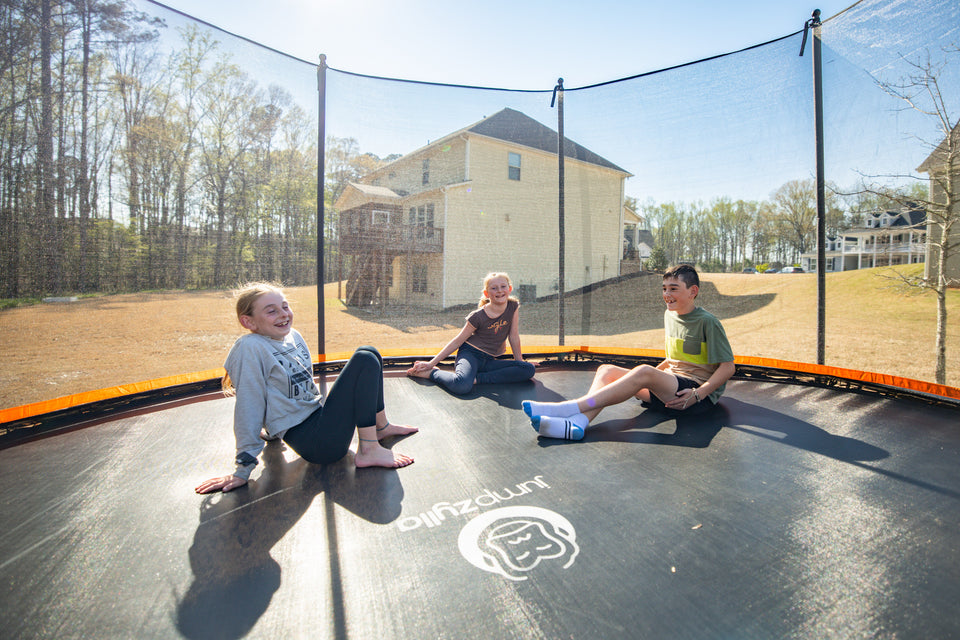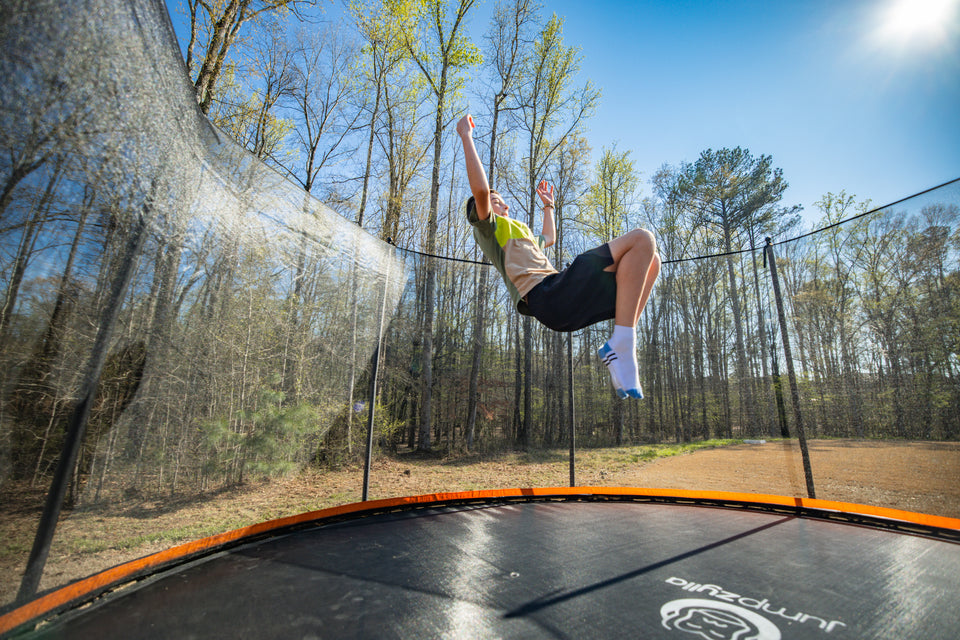 The New and Amazing Jumpzylla MODEL S is here!
You can get yours now in 3 sizes, perfect for your garden: 10FT, 12FT or 14FT.
Our new trampoline is the perfect sollution for smaller yards, where the curved pole enclosure of the original Jumpzylla model takes up too much space.
We egineered the same safety standards our company is known for into a more compact trampoline model, with straight poles but the same bottom system of matress, super resistant springs and perfectly balanced w-legs.
Imagine it in your garden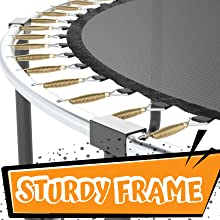 Sturdy Frame
Better frame strenght for more hours of fun.
Padded Bars
Innovative, curved, padded bars for absolute safety.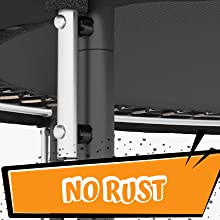 No rust
You can enjoy your Jumpzylla trampoline for years and years.

More fun for everyone with Jumpzylla
Our commitment to delivering smiles means every single Jumpzylla Trampoline is designed with safety and family quality time in mind.
We are in constant expansion of our trampolines with enclousre catalogue and always innovate better ways to make your new trampoline easier to install, so you can have more fun faster.
We are dedicated to making this entire process as easy as possible, from ordering a trampoline from our catalogue to reciving it in ONE BOX and ONE DELIVERY, to offering installation videos and comprehensive guides.
If all fails, our 5 star, dedicated Customer Service Team is here to give you all the support you need for installing, enjoying our troubleshooting your new 8FT,10FT,12FT or 14FT Trampoline from Jumpzylla!
We're not the ones saying it
The Jumpzylla Brand Story is the story of trampolines made by parents, for parents.
Here at Jumpzylla, our entire team, from CEO to Designer to Head Engineer, has children of various ages and can relate to parent concerns when we develop a new product.
The Jumpzylla SuperSafe trampolines have all the details that make the difference:
high quality materials that feel good to the touch and are sturdy enough to last;
anti-rust treatement that guarantees your new trampoline with enclosure will not succumb to the wear and tear of normal weather;
distance between the pols and the safety net so that your kid can't hurt themselves when they fall against the trampoline net;
big, 12FT and 14FT trampolines for a lot of family fun;
smaller 10FT and 8FT trampolines for the younger or single children.

We take our commitment to you, our customer, seriously with a 1-year-warranty that comes with every purchase and the ability to extend this warranty by one extra year for only $69.99.
Our dedicated customer service receives exhaustive training on all subjects related to our products - from the technical specifications of the trampolines for kids and adults, to potential problems and solutions, to shipping and payment. You can trust that when you contact one of our customer service experts, they will do their absolute best to solve any issue.
Jumpzylla is a company where we care about the people, and every happy child that has a Jumpzylla trampoline makes our work worth it, so we do our best to continue to innovate.

Dedicated to smiles, safety and fun,

The Jumpzylla Team

Keep in touch
Get to know us better and have more fun with trampolines you know you can trust!