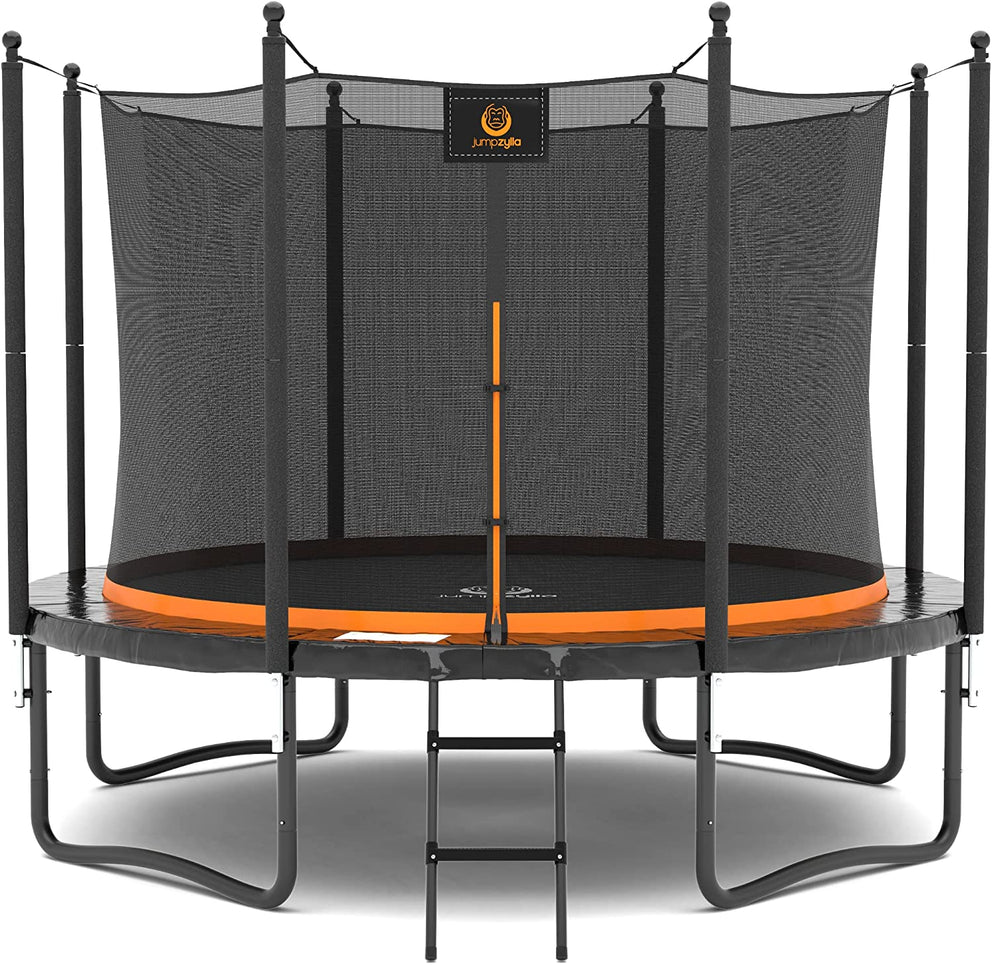 Jumpzylla Model S...
from

$289.95

$300.95
Recreational Outdoor Trampoline with Net - Straight Poles Outside Fun Exercise, Ladder, Anti-Rust, ASTM Approved 【The NEW JUMPZYLLA MODEL S - Compact trampoline for adults and kids】 We innovated our Jumpzylla recreational trampolines with new design centered around compact, straight poles easier to fit in your garden for unlimited outdoor super trampoline fun. Jumpzylla trampolines comply with ASTM F381-16 Standard Safety Specification. [SUPER Customer SUPPORT for our SUPER TRAMPOLINES] We know buying a big trampoline for your kids is a huge decision and we want you to know the JUMPZYLLA family is here for you. We build good products, and we offer genuine, dedicated customer support - it's this simple. At JUMPZYLLA, we believe in excellence by caring, and when it comes to giving you our best care, we don't compromise!
FAQ
Any questions ? We are here to answer.
FAQ
Any questions ? We are here to answer.
EXPLORE THE JUMPZYLLA STORE
Our other products